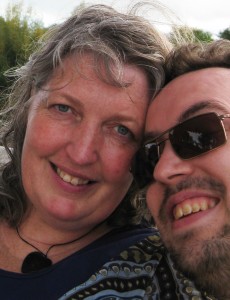 The picture is Jarle and me on a little boat trip, in New Zealand, on a brillant holiday.
This blog contains my impressions of life in Norway since I moved here in Sept 2009; bits and peices regarding the Norwegian language as I am learning it and other odd things.
I am a New Zealander and I am here in Norway to be with my partner and soul mate, Jarle, who is a native Norwegian.