Photography has for some reason become one of my time wasters. I guess buying a lot of expensive equipment and wanting to get to know how to use it will do that to you.
As some of you might remember, I recently purchased a new digital camera. (It was about time, my previous camera was bought in the previous century ;-)
What do you think about one of the later pictures I have taken? I am setting up Gallery these days, and I promise to post a link to the new gallery as soon as I am happy with the setup.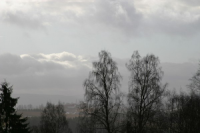 I have been interested in photography for a long time, but getting new possibilities as well as new challenges. So here are some cool photo related links I have picked up so far:
Photo information sites:
Viewing others photographs: