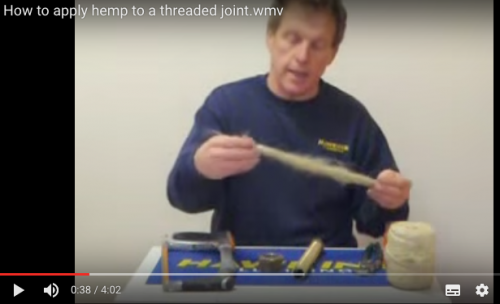 Watching people work and asking them about it is one of my favourite things to do.
Today the Plumber came, so it was a good day.
Instead of plumbing tape to put in the threads to seal them tight, he was using an older way of doing things. A way I thought dead since I was a youngling. And, I have seen half a century of life. How did that happen?
He was using hemp and graphite paste to seal the pipes threads. He replaced a valve and there is an art to the use. He had different techniques I noticed for different sized joints. Some he spread the hemp threads wide and then spread graphite on. Some he twilled the threads to a kind of cord.
It is good to see some of the old ways come back.
As much as I love technology and long for more advanced tech, I do still love the old ways.
The Plumber said it was better to have the hemp as it swells when it gets wet. So if I joint starts to leak it seals it back up.
Also the plastic tape can move around and loosen, making it an ineffective sealer.
I find these things fascinating and learning a bit of the skills involved means I appreciate the work more. 🙂