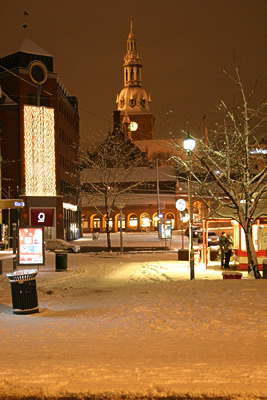 Merry Christmas, happy new year, and all other seasonal greetings that are appropriate depending on your religion and nationality.
I hope this holiday will bring peace and time with your loved ones. And that the new year will bring you more luck and happiness than the year that has past.
The picture was taken in November when we had the first snow here in Oslo (Norway). At the moment all the snow has rained away.