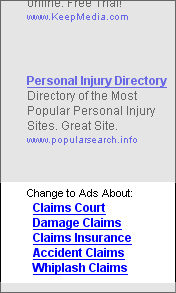 This is cool news. Google is testing a new ad format that allows the user to spesify what kind of ads he/she wants to see.
I bet this will give the Google Adwords advertisers better click-throughs, more exposure and even better targeting. And the benifits for the user is also self evident. This is one of those kind of ideas that when you see it happen, you say "oh, of course – thats obivous".
You can see it in action right now over here.
[Via InsideGoogle]