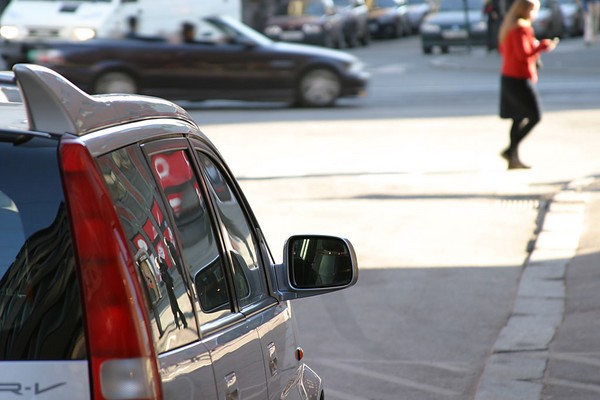 Coming from analog photography (SLR) I've always wondered how it was that all pictures taken with small digital cameras always was in focus. I have to admit I never really thought about it, and basically took it as a fact of life.
Getting a digital camera where depth of field suddenly shows itself again made me wonder even more. Luckily Anders (another Norwegian blogger and amateur photographer) posted a link to a blog that contained a few links to articles on the subject.
Depth of Field tutorial and explanation – by Michael Reichmann. Interesting tutorial that shows that in practise tele lenses and wide angel lenses have the same depth of field
DOF and digital cameras – by Andrzej Wrotniak. Probably my favorite of these links. It manages to explain why it is so hard (read impossible) to get to see any noticeable blurring in small digital cameras.
Depth of Field and the Digital Domain – by Bob Atkins at Photo.net. This is the most advanced explanation of the differences between large format, 35 mm and consumer digital cameras.
From Bob Atkins article:

So the bottom line – and all you really need to know – is that DOF [Depth of Field] is inversely proportional to format size. Note that format size is inversely proportional to the "digital multiplier". The higher the "digital multiplier", the smaller the format and thus the greater the depth of field. Note also that now you can see one of the reasons large format camera users need tilts and swings to get adequate depth of field. With an 8×10 camera you have about 8.5 times LESS depth of field than you do with 35mm for the same image. This also explains why consumer digicams, some of which have sensors 1/6 the size of 35mm film, have such a large depth of field and one of the reasons why it's almost impossible to get blurred backgrounds when using them.
Which, really, explains it all :-)
BTW: The articles are all in-depth and goes well into the matter. Bob's article also includes more links to good articles about the subject.
[Via Anders via The ArcterJournal.]