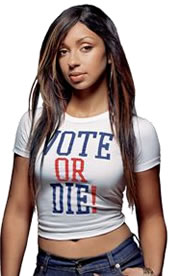 Today is the day. If you are a US citizen today is the day where you have to do your duty. (Given that you haven't already).
Remember: If you don't vote, you are not allowed to complain about the powers that be the next 4 years!
OSCE is monitoring the US election, as will countless lawyers, videographers, etc.
Remember: Vote or die, Choose or Lose
[Via Anders]